Skip to Content
FULL-TIME ACADEMY ENROLLING NOW!
IF YOU DARE TO DREAM…..THEN DARE TO DREAM BIG!
Academy Director, Mark Weil
Over 20 years ago, Weil Tennis Academy Founder Mark Weil had a big dream: create the first Full-Time Boarding Tennis Academy in Southern California, the most competitive USTA section in America. Others had tried and failed but Mark's dream was mighty. Today, Weil Academy continues to inspire student-athletes from all parts of the US and around the world to commit to their passion for tennis. It helps them get to their games to next level in order to achieve their dreams! Dream big, come to Weil and PLAY AMAZING!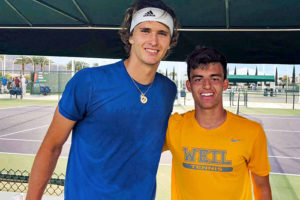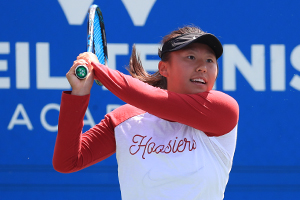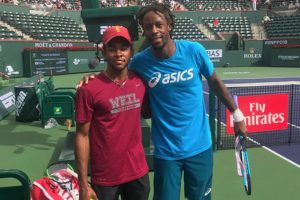 Yuv Kataria, India – Carleton College
Alex Asenov, Canada – University of Idaho
Yukina Abe, Japan – McNeese State University
Ayato Arakaki, Japan – Quinnipiac University
Ava Frisina, USA – Columbia University
Matthew Robert, Canada – Portland State University
Mia Totah, USA – UC Irvine
Jose Felipe Trejo, Mexico – University of Wisconsin-Eau Claire
Max Woo, Hong Kong – Biola University
Devika Pantpratinidhi, Indonesia – UC San Diego
"Weil Is The Best Academy in the USA!"
-Wayne Bryan, Coach & Father of
Mike & Bob Bryan
UCLA Men's Tennis Head Coach
Billy Martin on his son's experience
at Weil Academy
Weil Tennis Academy
World Class Tennis Academy
in Southern California
Address:
428 Bryant Circle
Ojai, CA 93023
Hours of Operation: Daily: 8:00am – 5:00pm
Phone: (805) 640-3413
Fax: (805) 640-1682
E-mail: academy@weiltennis.com
Weil Tennis Academy, Bryant Circle, Ojai, CA, USA