Skip to Content
Summer Training Camps 2021
Camp Goal # 1: Let Us Help You Elevate Your Competitive Game This Summer!
Weil Summer Training Camps are intense, intensely Fun, and designed to challenge US and International tournament players to take their competitive games to an exciting level in a short amount of time!
Camp Dates
2018 Weil Camps run June 3rd to August 24th: 12 Weekly Camp Sessions run every Sunday to Friday!
Southern California's Best Tennis Training Camps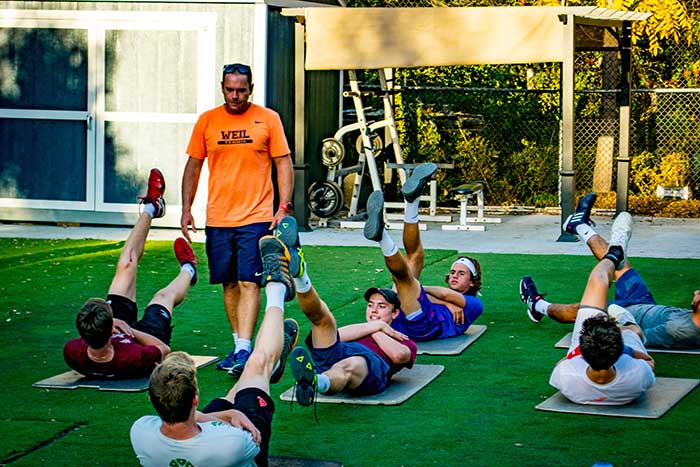 What's Included:
Over 30 Hours of Training, Competition & Fitness
Comprehensive Tennis & Fitness Evaluation
Coached Match Play in Singles & Doubles
Doubles Tournament every Wednesday Night
So Cal Jr. & College Tournaments every Weekend
Fun Nightly Activities
Weil / Nike T-Shirt & Wilson Prizes
Great Camp Memories
Come Play the New Balance High School National Championships at Weil!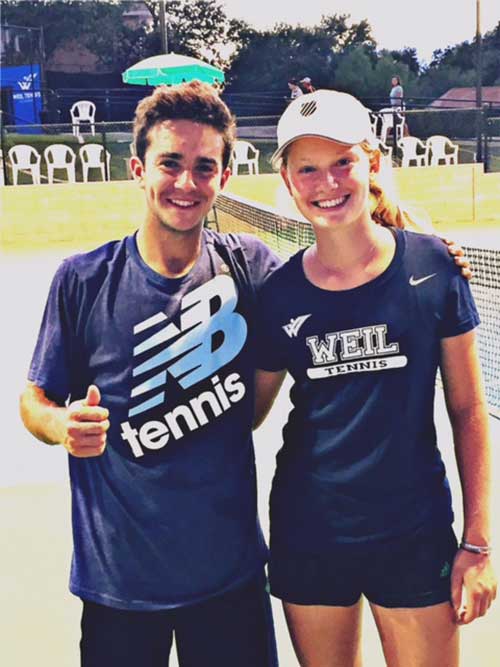 Travel with Weil Team to ITA So Cal College Tournaments!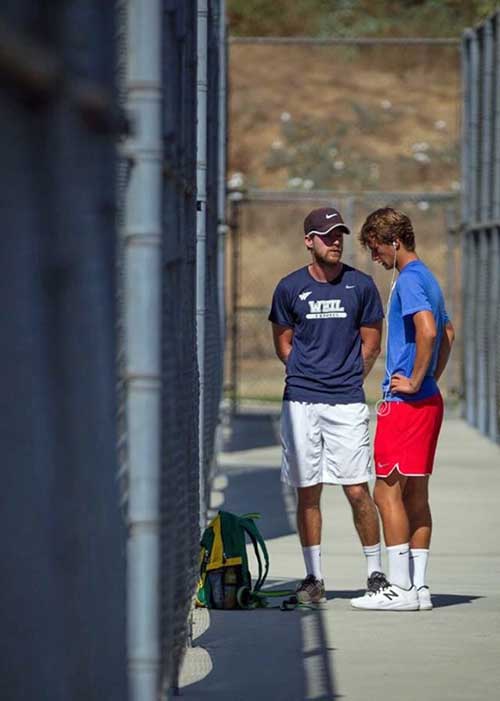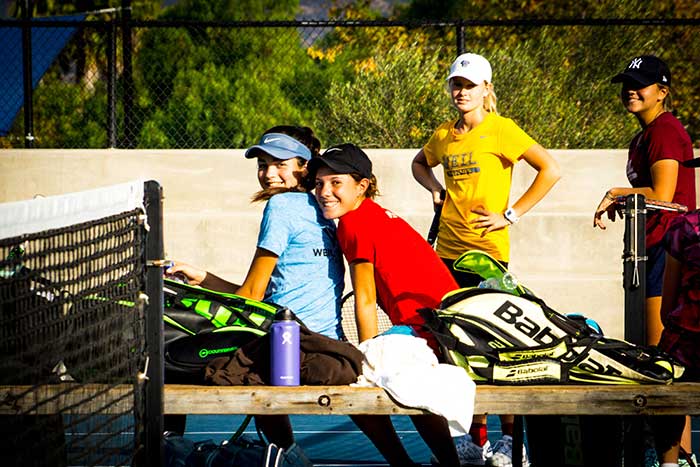 Camp Schedule
7:30 AM – Wake Up / Breakfast
9:00 AM to 12:00 PM – On-court drills in Tactics Offensive Skills, Fitness
12:00 PM to 1:30 PM – Lunch
1:30 PM to 4:00 PM – On court Competitive Match Play
5:00 PM – Dinner
6:00 PM to 9:00 PM – Fun Activities / Doubles Tournament Water Basketball, Dodge Ball, etc.
10:00 PM – Lights Out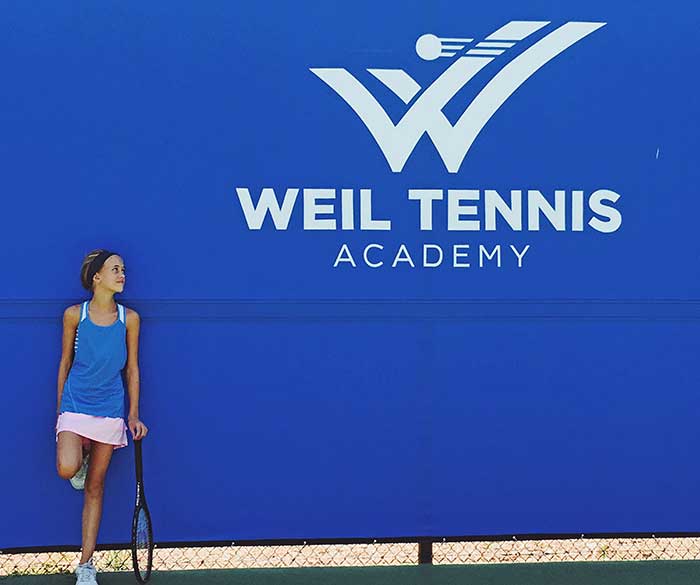 Camp Fees
Boarding Camp: $1,250.00 per week
Non-Boarding Camp: $900.00 per week
USTA Jr Tournament Weekend: $350.00
ITA College Tournament Weekend: $450.00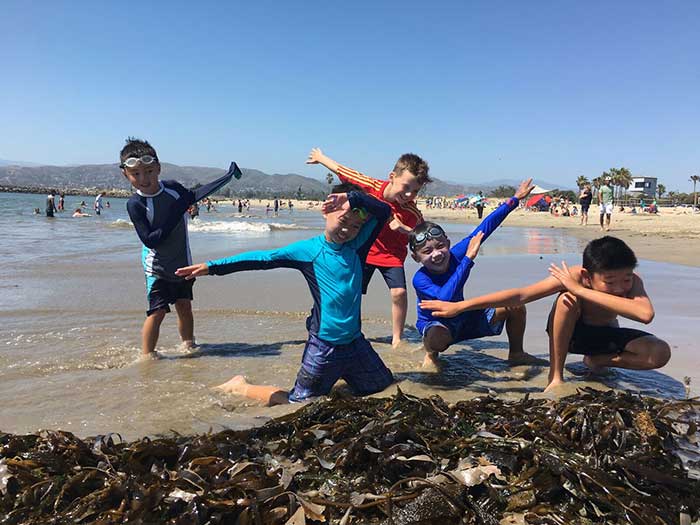 Special Notes
Download Mandatory Training Camp Forms Here
Download Weil Camp Information Sheet Here
Multi-camp weeks/ sibling discounts available for Boarding and Non-Boarding Campers.
Camps for Players Age 8 – 18 years of age.
Tournament Weekend Fees include Weil Coaching, Entry Fee, Hotel Stay, and Transportation.
Payment is due in full upon Registration; all Fees paid to Weil are Non-Refundable
Any Further Camp Information, please call 805-640-3413!
For More Information or to Register
Call Today!