Skip to Content
Weil College Preparatory Boarding School


Weil College Preparatory School offers our elite student-athletes a concise weekly class schedule of AP, Honors and College Preparatory classes designed to be efficient and effective academic preparation in a highly demanding, WASC Accredited private school with all UC Approved Academic Courses for our U.S. and International students (Grades 7 – 12).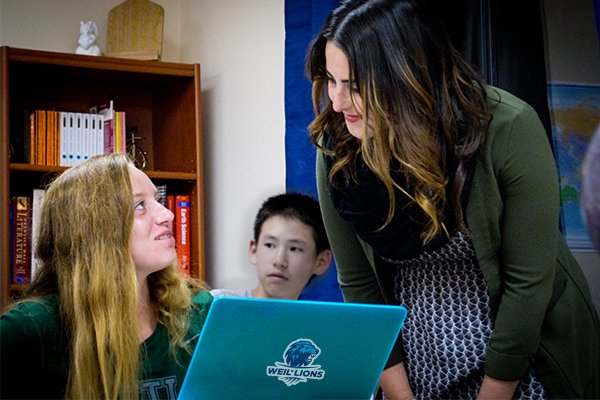 Strong Student-Teacher relationships make learning
more effective & fun.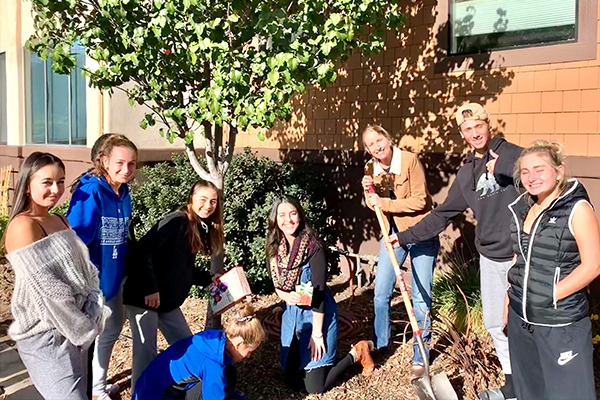 Teachers and Students get hands-on experience planting
our vegetable garden.
With smaller classes (average class size of 9 students) and a more personal, highly focused educational environment, Weil's student-athletes receive the support they need to achieve admission into the most competitive U.S. Colleges and Universities to study and play for the college tennis team. Our attention on critical thinking, effective writing and English Language Development (for our International Student-athletes) blended with our focus on rigorous college preparation makes Weil College Prep School the perfect launching pad for Weil's students!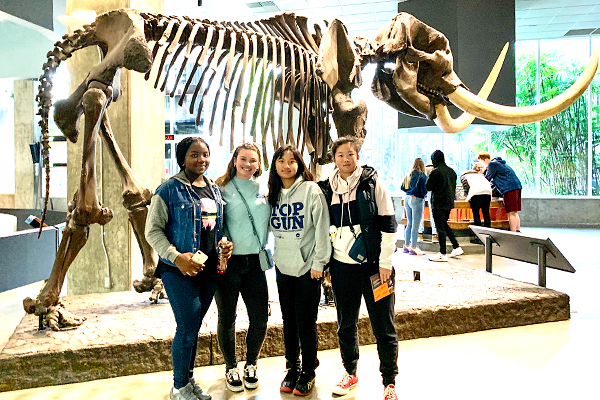 Cultural Field trips to Museums expose our students
to the wonders of History!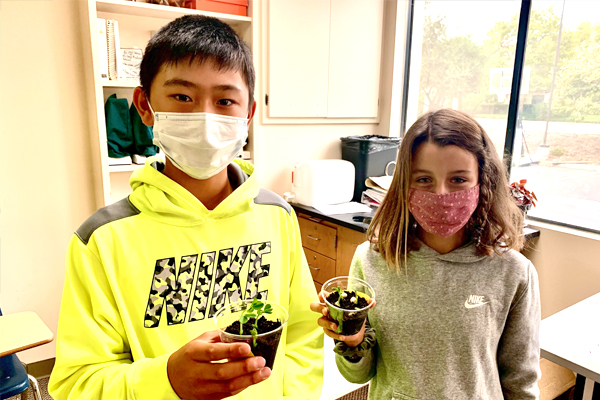 Teamwork in class projects is at the heart of the success
of our students.
Over 400 Weil Graduates placed in top U.S. Universities on scholarship including Stanford, UCLA, Johns Hopkins, Dartmouth, Brown, Colgate, UC Berkeley, Duke, Rice and many more.
University of California A-G approved College Preparatory, Honors & AP Courses.
Fully Accredited by WASC (Western Association of Schools and Colleges)
Average SAT score of 1280 and ACT score of 28.
Students attend classes on Weil Academy Campus from 7:55AM to 12:10PM Monday through Thursday Mornings. Science Labs Friday Mornings.
Flexible schedules allow our students the critical time they need to train and compete all year round.
Student Visas (F-1) for International Students.
Short-term, Independent Study contracts are available for Weil players who must travel to National and International Tournaments that fall on school days.
Boarding students are required to attend monitored study halls Sunday – Wednesday nights on the Weil Campus.
Weil School Administration assists families in coordinating additional tutoring support for their child.
SAT Prep Class specifically focused for Sophomores, Juniors and Seniors.
Weil Prep School works hand in hand with Weil College Placement Program to place 100% of Weil Student-Athletes into NCAA colleges and universities, mostly on scholarship.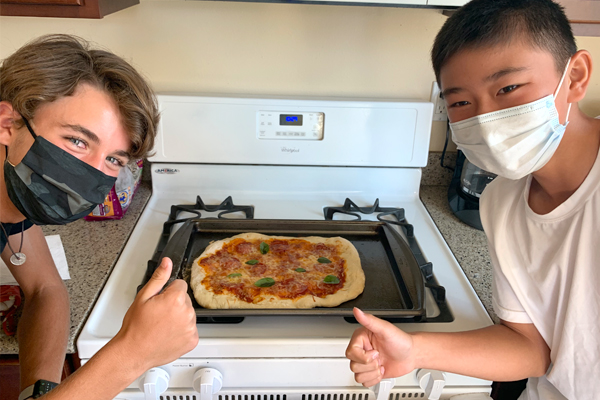 Life Science students observe unicellular fungus & yeast in action. Yummy!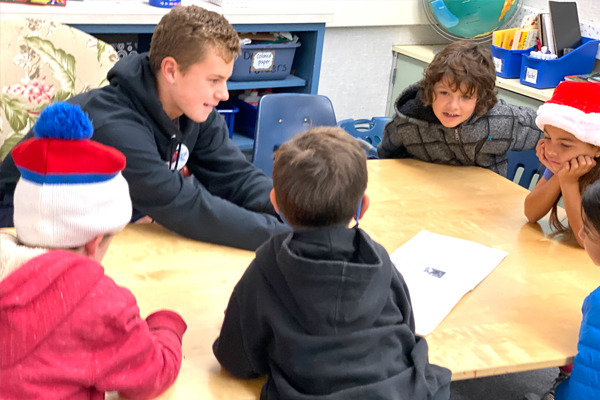 Weil Students share their literary creations with local elementary students.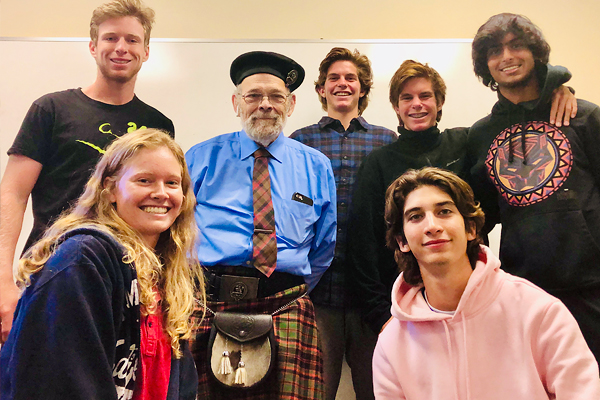 Weil Prep School Faculty:
Our Key to Academic Success
The success of our Boarding School is due to our amazing faculty and staff who embody our institutional values of respect, trust, tolerance, passion, excellence and fun. We work hard to spark intellectual curiosity, and develop critical and independent thinking. We foster peer support and teamwork as our student-athletes strive for excellence on and off the court. Without exception, our Weil graduates arrive at college ready to succeed at the most demanding institutions in America.
Weil's Daily Academic / Training Schedule
6:45AM to 8:00AM
Wake-Up & Breakfast
7:55AM to 12:10PM
Five Academic Class Periods
12:00PM to 1:PM
Lunch
1:15PM to 5:00PM
Training & Fitness Programs
5:00PM to 7:00PM
Dinner / Free Time
7:00PM to 9:00PM
Mandatory Study Hall
9:00PM to 10:00PM
Free Time
10:00PM
Bedtime / Lights Out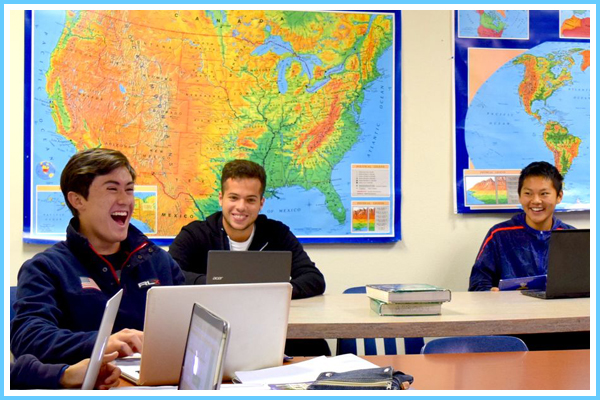 Student Athletes from around the world share ideas together.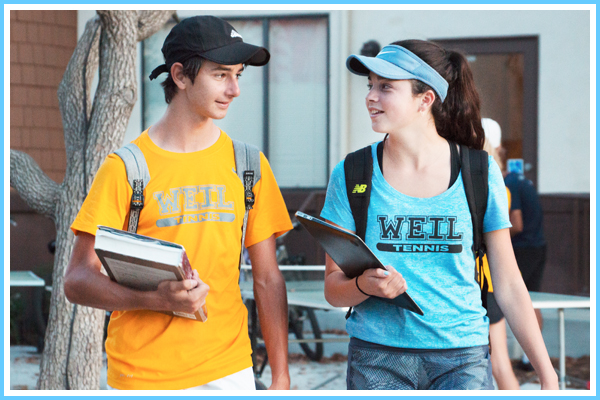 Weil students enjoy some down time together between classes.
Weil College Prep Course Offerings
English
English JH, English 1, English 2 (H), English 3 (H, AP), English 4 (H, AP)
Grammar & Literature, Adv. Comp & Lit (H)
Mathematics
Pre-Algebra, Algebra 1 (H), Geometry (H), Algebra 2/Trigonometry (H), Pre-Calculus (H),
Calculus (H, AP), Calculus BC (AP), Statistics (H, AP)
Natural & Physical Science
Life Science, Earth Science (H), Biology Lab (H, AP), Chemistry (H, AP), Physics (H, AP)
Social Science
US History 8, World Geography (H, AP), US History 3 (H, AP), Government (H, AP), Economics (H)
World Languages
Spanish 1 (H), Spanish 2 (H)
Physical Education
Tennis, Fitness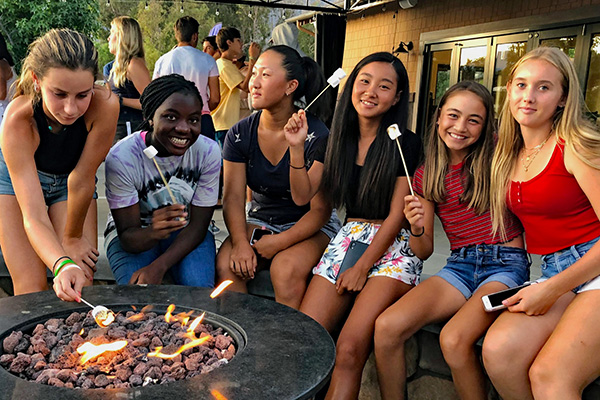 At Weil Camps, we have as much FUN together off the court
as we do on the court!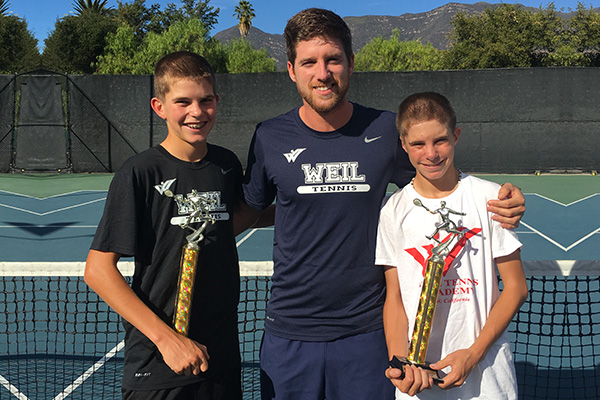 Campers can enjoy traveling and playing Tournaments
with the Weil Coaches!
Private Lesson Fees 
Head Coaches:
$140.00 per 1 Hour Lesson
$675.00 for a Package of 5 Lessons
$1300.00 for a Package of 10 Lessons
Assistant Head Coaches:
$95 per 1 hour Lesson
$450 for a Package of 5 Lessons
$850 for a Package of 10 Lessons
Private Lessons Fees / Fitness Lessons Fees
For More Information or to Register
Call Today!