IF YOU DARE TO DREAM…..THEN DARE TO DREAM BIG!
Academy Director, Mark Weil
Over 20 years ago, Weil Tennis Academy Founder Mark Weil had a big dream: create the first Full-Time Boarding Tennis Academy in Southern California, the most competitive USTA section in America. Others had tried and failed but Mark's dream was mighty. Today, Weil Academy continues to inspire student-athletes from all parts of the US and around the world to commit to their passion for tennis. It helps them get to their games to next level in order to achieve their dreams! Dream big, come to Weil and PLAY AMAZING!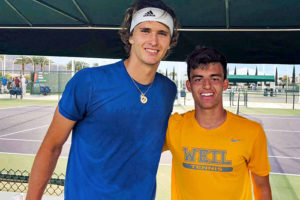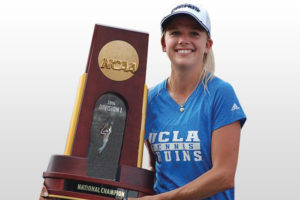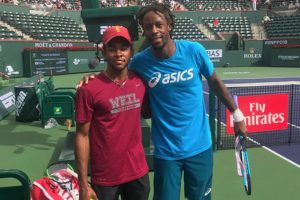 Colgate University
Nick Potter
Canada
Washington & Lee College
Alex Fedor
U.S.A.
Babson College
Rafael Premisleaner
Brazil
Occidental College
Jo Jo Schwarcz
U.S.A.
Bates College
Sydney Byrnes
U.S.A.
Seattle University
Aranza Alvarez
Mexico
Skidmore College
Noah Williamson
U.S.A.
University of Rochester
Adrian Zhang
U.S.A.
University of Redlands
Hank McNeal
U.S.A.
Emerson College
Bass Lin
China
San Diego State University
Lauren Anderson
U.S.A.
Harvard University
Annika Bassey
U.S.A.
UCLA
Blaine Hovenier
U.S.A.
Notre Dame University
Gabriela Marques
Brazil
Fordham University
Nicole Li
China
University of Washington
Noah Inahara
U.S.A.
Grinnell College
Cole Hagerman
U.S.A.
Hofstra University
Julien Wolfe
U.S.A.
University of San Francisco
Shotaro Iida
Japan
West Virginia Wesleyan College
Sai Sakamoto
Japan
Jefferson (Philadelphia) University
Odissey Kavak
Turkey
George Washington University
Lawrence Sciglitano
Australia
"Weil Is The Best Academy in the USA!" -Wayne Bryan, Coach & Father of Mike & Bob Bryan
UCLA Men's Tennis Head Coach Billy Martin on his son's experience at Weil Academy
Weil Tennis Academy
World Class Tennis Academy
in Southern California
Address:
428 Bryant Circle
Ojai, CA 93023
Hours of Operation: Daily: 8:00am – 5:00pm
Phone: (805) 640-3413
Fax: (805) 640-1682
E-mail: academy@weiltennis.com