Skip to Content
IF YOU DARE TO DREAM…..THEN DARE TO DREAM BIG!
Academy Director, Mark Weil
Over 20 years ago, Weil Tennis Academy Founder Mark Weil had a big dream: create the first Full-Time Boarding Tennis Academy in Southern California, the most competitive USTA section in America. Others had tried and failed but Mark's dream was mighty. Today, Weil Academy continues to inspire student-athletes from all parts of the US and around the world to commit to their passion for tennis. It helps them get to their games to next level in order to achieve their dreams! Dream big, come to Weil and PLAY AMAZING!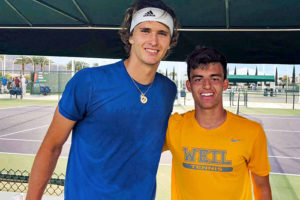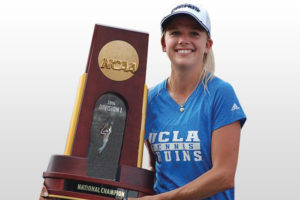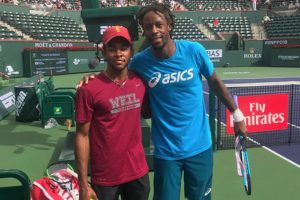 Cal Poly SLO
Fernando Fonseca
Brazil
Macalester College
Matthew Sullivan
U.S.A.
College of Wooster
Nivaan Lobo
India
Emerson College
Alek Naim
U.S.A.
Ashland University
Hunh Minh Huynh
Vietnam
Stonehill College
Cristina Solorzano
Mexico
Cornell University
Fatima El Ashram
Egypt
Cal Lutheran University
Sean Yaghoubi
U.S.A.
University of Wisconsin-Eau Claire
Victor Simoes
Brazil
Macalaster College
Anton Korolev
Russia
Hobart & Smiths Colleges
Tuna Ayman
Turkey
St. Joseph's University
Sophia Amato
U.S.A.
St. Joseph's University
Ireland Amato
U.S.A.
Dominican University
Madison Giannetto
U.S.A.
Indiana University
Rose Hu
China
"Weil Is The Best Academy in the USA!"
-Wayne Bryan, Coach & Father of
Mike & Bob Bryan
UCLA Men's Tennis Head Coach
Billy Martin on his son's experience
at Weil Academy
Weil Tennis Academy
World Class Tennis Academy
in Southern California
Address:
428 Bryant Circle
Ojai, CA 93023
Hours of Operation: Daily: 8:00am – 5:00pm
Phone: (805) 640-3413
Fax: (805) 640-1682
E-mail: academy@weiltennis.com
Weil Tennis Academy, Bryant Circle, Ojai, CA, USA