Weil Academy's High Performance Coaching Staff
We strive to offer quality tennis and academic programs run by professional and highly-qualified coaches. Our team of professional coaches is dedicated to making these programs into instructive and live-enriching experiences. They bring their vast experience and expertise to Weil and create a unique and engaging environment for each student.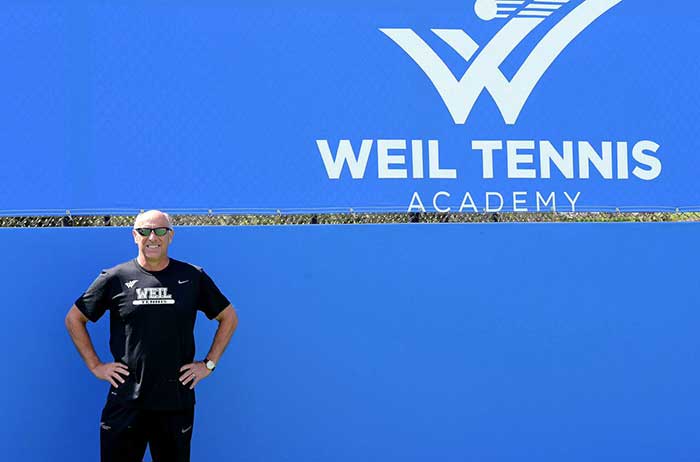 Mark Weil
Founder & Academy Director
Coach Mark grew up and played junior tennis in New Orleans, Louisiana, reaching the No. 2 ranking in New Orleans in his senior year. He followed his private coach, Donald Losman, PhD, to Northeast Louisiana University where he played on the NLU's team under legendary coach Johnny Robinson.
During his college years at NLU, Weil discovered his love of American Literature and American Theater and majored in both, winning Best Actor at Northeastern LA University in 1980 as well as achieving a special Internship to Britain's National Theater. Weil also was a staff writer for NLU's school paper, and ran for Student Body President in 1981. After graduating in 1982 with a BA in English and two minors in Journalism and History, Weil moved to New York City and enrolled in the Neighborhood Playhouse, an acting and directing conservatory in Manhattan. Weil was also accepted to the Boston College Graduate School into the Master's English Program, but chose to remain in New York to pursue coaching and theater.
For More Information or to Register
Call Today!