Skip to Content
Why Choose Us
The pursuit of excellence by staff and students both on and off the court, the highest level of professional coaching, the top national and international level of our players, the high quality of our Academic programs, the success and power of our College Placement Program, the flexibility and individualization of our training, academic and competitive schedules, the quality & standards of our residential life and our location in the heart of the ultra-competitive environment of Southern California, all add up to the most challenging and rewarding training environment in the world.
That's Why you should choose Weil Tennis Academy & College Preparatory School!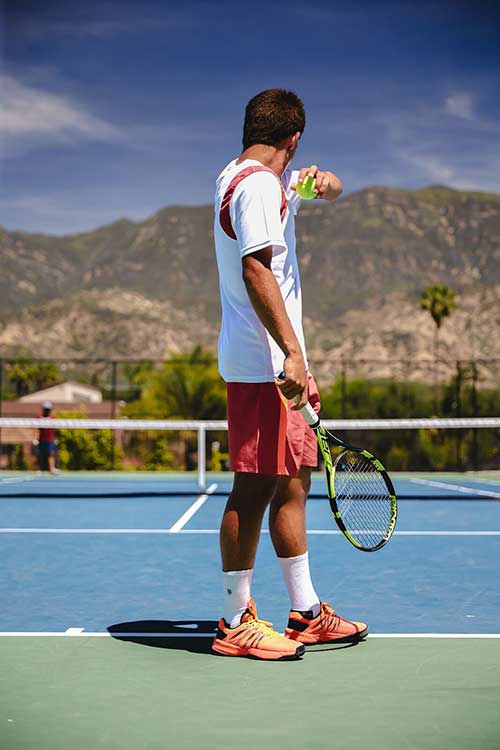 What We Offer
Weil Tennis Academy is located in the tennis-rich, picturesque resort town of Ojai in the heart of Southern California, the most competitive junior tennis region in the United States, surrounded by majestic mountains, minutes from the beaches of the Pacific Ocean, in the most magnificent tennis weather in the world!
Southern California Weather:  Ojai has the most days of sunshine (340 days), the best average daily temperature (75F/24C), the least amount of rainfall (less than 20 inches annually) and the lowest humidity level (45%) of any other major tennis academy in the world.  Ojai truly is "tennis paradise!"
The Historic Ojai Tournament:  Ojai hosts the largest and most historic amateur tennis tournament in the world each year called, "The Ojai," which attracts over 1,500 professional, college, and junior players each spring.  The prestigious Pac-12 Athletic Conference with the most powerful Division I Men's and Women's College Teams in the U.S. (Stanford, UCLA, USC, UC Berkeley, Washington, Oregon), holds their college tennis championships in Ojai every April!
The Best Players of All-Time Have Played in The Ojai:  Tennis greats and World #1's Pete Sampras, Arthur Ashe, Billie Jean King, Jack Kramer, Tracy Austin, Stan Smith, Michael Chang, Jimmy Connors, Lindsay Davenport, the Bryan Brothers, and many more college and professional champions all played The Ojai!​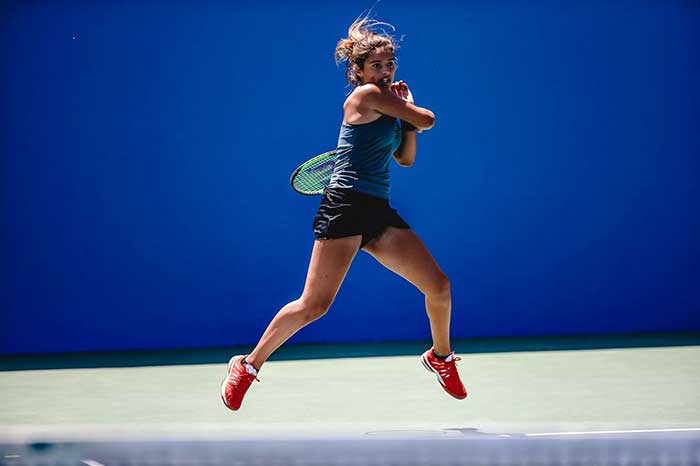 World-Class Training
Competition, Teamwork, and Excellence:  Weil's Competitive Environment is focused on "Catching Excellence" in all aspects of their tennis, academics and lives! It is this focus on teamwork and excelling in every way that creates an atmosphere of success at Weil.  At Weil, we coach our players to train and compete like champions every day and our players respond!
International Coaching Staff: Weil's professional international coaching staff is by far the most committed of any academy – they travel with our players to over 100 tournaments per year around the globe including ITF, WTA, ATP, USTA National, Sectional & Regional events!
World Class Facilities:  Weil's facilities are world class with state of the art fitness center, championship hard courts, clay courts, 2 large pools, therapeutic Jacuzzis, fitness studio, beach volleyball court, spinning classes, and much more!
It All Makes a Perfect Match:  We want you to discover the most important reasons we feel Weil Tennis Academy distinguishes itself from any major training academy in the United States or Europe.  Weil is much more than a training program for tennis.  Weil is a world-renowned Boarding School for competitive tennis players!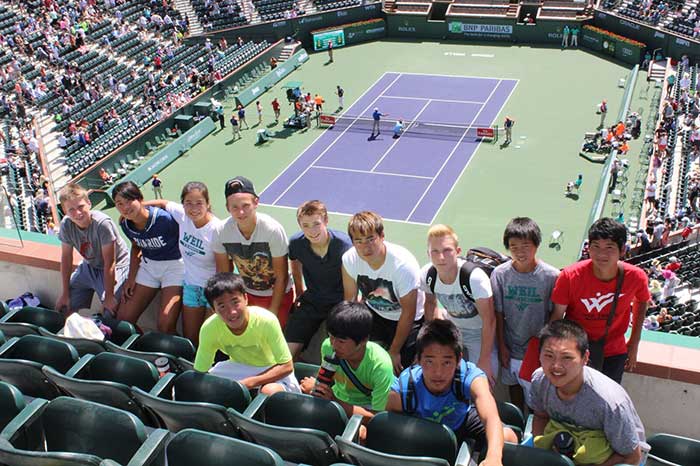 The Best Tennis Experience
Exposure to the Best in Professional Tennis – The BNP Paribas Open Masters:  Ojai is also just a few hours away from the 5th largest tennis tournament in the world, the BNP Paribas Open Masters in Indian Wells, California.  Each year, we take our players to experience the Grand Slam environment at the BNP Paribas Open where they see the world's best professional players compete at close range.  Our top male players are also given the rare opportunity to be sparring partners with the pros at the event!
Exposure to the Best U.S. College Campuses:  Because Ojai is so close to so many great U.S. colleges and college teams, Weil players visit many college campuses during their time here to see college matches, meet college coaches, and tour college campuses – no academy in the world exposes their students to so many top college coaches and college campuses like Weil!
Weil Tennis Academy & College Preparatory School is About Opportunities!  Since 1997, Weil has places 100% of our graduates in colleges such as:  Duke, Stanford, UC Berkeley, Brown, UCLA, and many more with 85% of our graduates receiving college scholarships!
Over 20 Million in College Scholarships:  Weil Graduates going to top U.S. Colleges and Universities have received over $20,000,000.00 in college scholarships!
Call Today for More Information or to Register!