Skip to Content
Weil Academy has trained many junior world champions including former ITF No. 1 junior and ATP World Tour Top 10 player Grigor Dimitrov of Bulgaria; ITF world-ranked No. 2 Ksenia Milevskaya; WTA world No. 4 ranked, 2009 Australian Open Semifinalist Vera Zvonereva of Russia; WTA Top 50 Sesil Karatancheva of Kazakhstan. Unlike many other tennis academies, Weil puts individual player development above all else — it's not all about those who have the potential to go pro— at Weil our mission is to help every player get to the next level. That straight forward vision separates Weil Academy from all other tennis academies worldwide and, as a result, Weil delivers on that promise better than any other academy: Weil is the world leader in training and preparing young players to succeed in US college tennis programs at the highest level. While Weil has an exceptional history of turning out professionals, we pride ourselves on the fact that NO ONE else places more tennis players into the college of their choice than Weil Academy.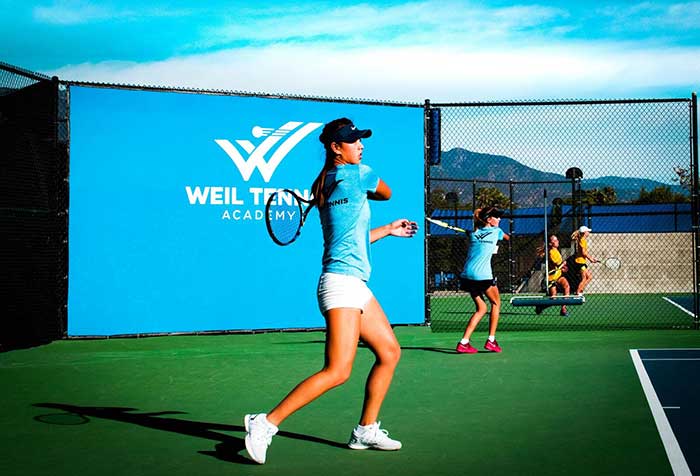 We Focus on Results
The results of this mission speak for themselves. Weil has trained and placed over 400 US and International students in prestigious American universities like Stanford, Duke, Dartmouth, Johns Hopkins, Georgetown, Emory, Carleton College, Cornell, Brown, UC Berkeley, UCLA, Northwestern, UC San Diego, USC, Notre Dame, NYU, Williams College, UC Santa Cruz, UC Santa Barbara and many, many more. Some of those players have achieved outstanding success on the court winning six NCAA Team Championships, 10 NCAA All American awards and one NCAA Individual Championship! IN addition, since 1997, Weil has also produced over 100 junior national champions and 50 international champions including one Wimbledon Junior Champion, Two US Junior Champions, two French Open Junior Champions, six Orange Bowl Champions, and six Eddie Herr Champions. Three of Weil's players have reached the Top 10 in the ITF end of the year rankings.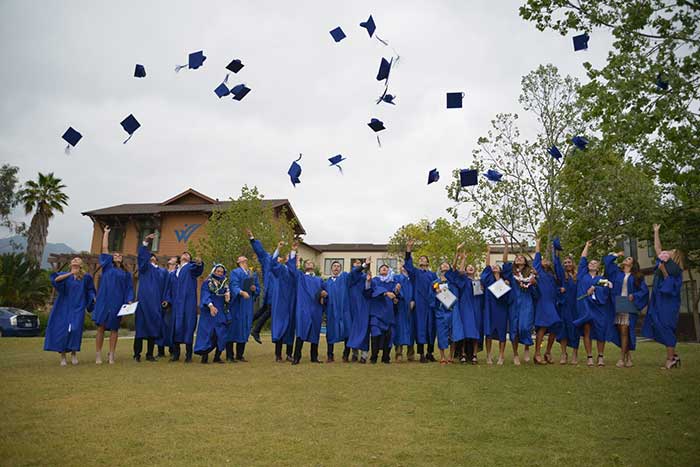 Unsurpassed College Placement Record
No other American coach nor international academy has achieved more success in placing their students in top American Universities over the past 20 years than Weil Academy. Weil attributes this success to his rigorous selection process and his unique training program focused on achieving excellence on and off the court. The secret, he feels, is finding motivated players whose dream it is to study and compete in American Universities, and the designs customized training programs and competitive schedules for each player to reach their dreams.
"Tennis is an international sport, and what we have helped so many parents and players understand is that tennis is also the KEY to gaining admission into top universities around America, very often on scholarship. Parents around the world are just becoming aware of the incredible opportunities for their children in the US through tennis. Our proven record of placing students in top universities matches perfectly with parents' goals for a better future for their children," Weil believes.
For More Information or to Register
Call Today!