Skip to Content

"For the past 24 years, Weil Academy has offered the most competitive, universal full-time program of any Academy in the world:  a World-Class Tennis Training Program run by a top International Coaching Team combined with high-quality College Preparatory Academics, a richly diverse Community Life plus the #1 Rated College Placement Program.
But, Weil has always been more than just a tennis academy; we are a family, a tight-knit community….and what sets us apart from other academies is that we work together as a united team for the betterment of all Weil students!
Come to Weil soon and begin to Play Amazing!" 
Mark Weil, Academy Founder and Director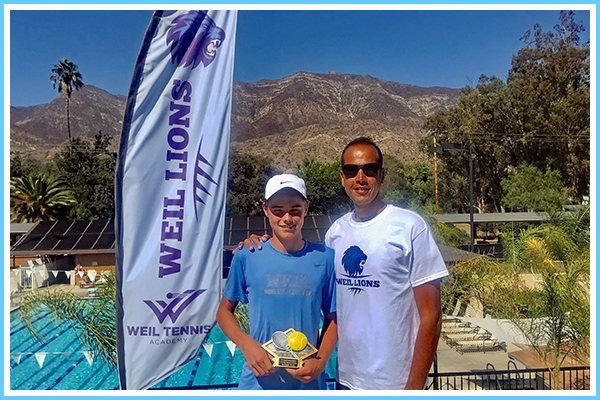 Team spirit and unity at Weil begins with our Coaching Staff. Head Coach Mohamed Badran ( EGY) leads an International High Performance Coaching Staff from Spain, Bulgaria, Brazil, Japan, England and more, who work as a team to support the dreams & goals of our student-athletes. Head Coach Brandan seen here with Jr. Champion Emmett Potter (CAN).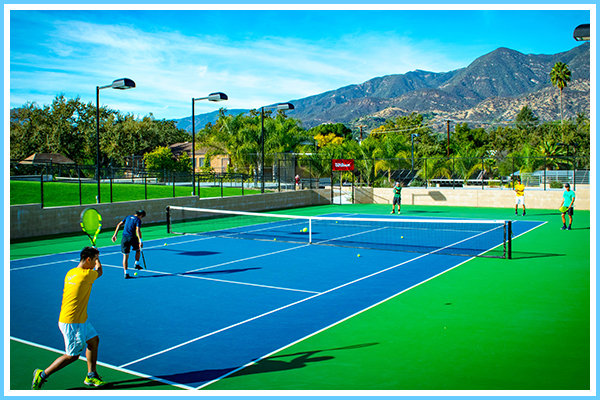 Ojai, California, home to Weil Academy, is a magical tennis place. The picturesque Ojai Valley, in the heart of Southern California, is minutes away from the Pacific Ocean beaches with an average of 340 days of sunshine every year! Ojai is truly tennis paradise, and hosts the PAC 12 Conference Men's & Women's Tennis Championships every April!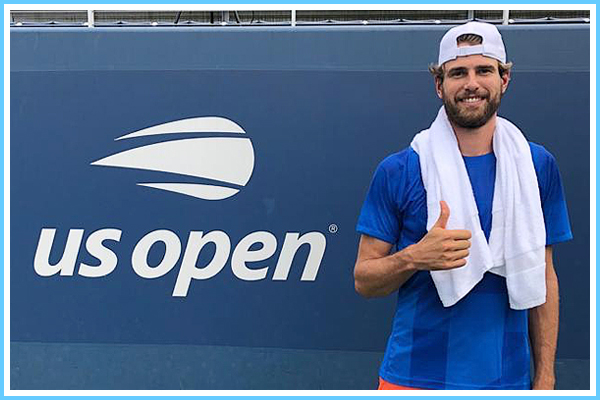 At Weil, we prepare & place our student-athletes into the top colleges in the US in order to study & compete for their college team first, then pursue a professional career after College, if they choose to do so.  Weil Graduate Max Cressy seen here after completing 4 years at UCLA & playing In the 2020 US Open!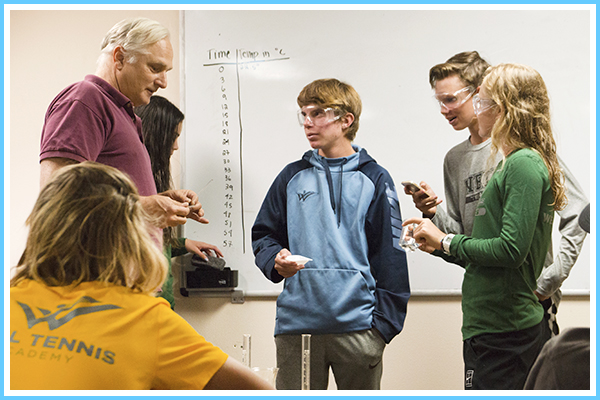 Small class sizes (10:1) and personal attention give our elite, student-athletes the academic support they need to excel In the classroom!  A morning class schedule of UC Approved Courses also gives Weil students the preparation and training time they need each day to reach their goal to play for an NCAA College Tennis Team.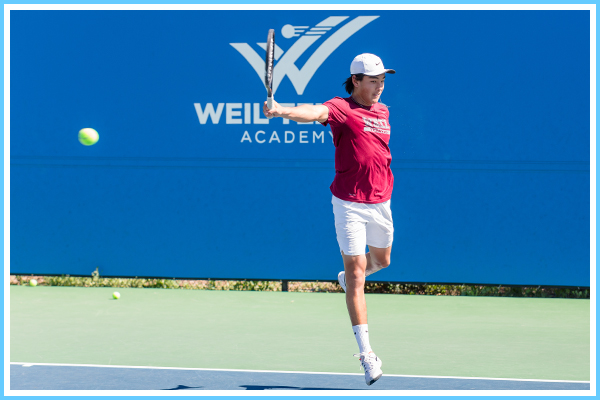 Training in a dynamic team environment with other highly motivated students from the US and around the world is critical to our students' success.   Our belief is that when players focus on helping each other improve each day, they feel they are part of a team, which is healthier, more fun, & our players improve faster!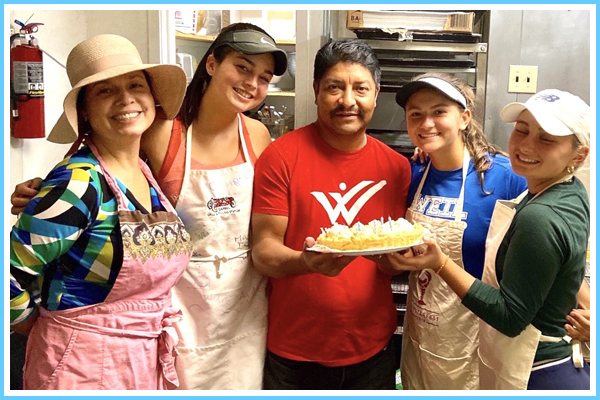 At Weil, "community" is our most sacred aspect of Academy life. We encourage our players to support and help each other, to treat each other as extended family, make lifelong friends & have fun together!  Treating each other with compassion & tolerance and valuing personal integrity are all hallmarks of our full-time Academy experience. And making some Brazilian sweets together with Chef Jose is a delicious blast.
Full-Time Academy Schedule
Mondays through Thursdays
   6:45AM to 8AM
Wake Up & Breakfast
 7:55AM to 12:10PM
Weil Prep Academic Classes
12:00PM to 1:15PM
Lunch / Free Time
 1:15PM to 5:00PM
Tennis Training / Fitness Programs
  5:00PM to 7:00PM
Dinner / Free Time/ Lessons
7:00PM to 9:00PM
Study Hall / Teacher Office Hours
10:00PM
Bedtime / Lights Out
*On Fridays, there are no Academic Classes; our players Train in Double Sessions
from 10:30AM to 12:00PM & 1:15PM to 4:00PM, then have Dinner & Depart for Tournaments at 6:00PM.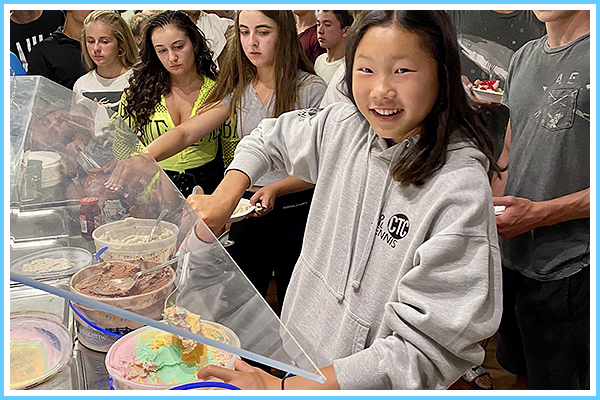 Having a little ice cream together now and then doesn't hurt, either!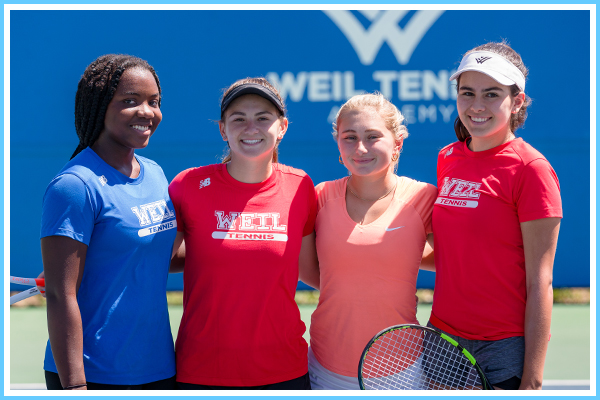 It's just nicer to live, train and go to school with good friends!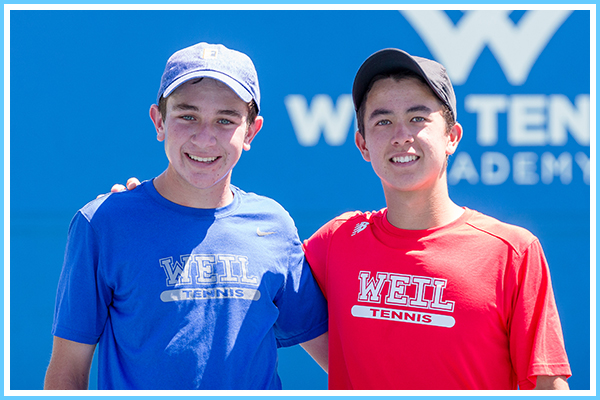 Our diverse & international student body means our students make friends from around the world!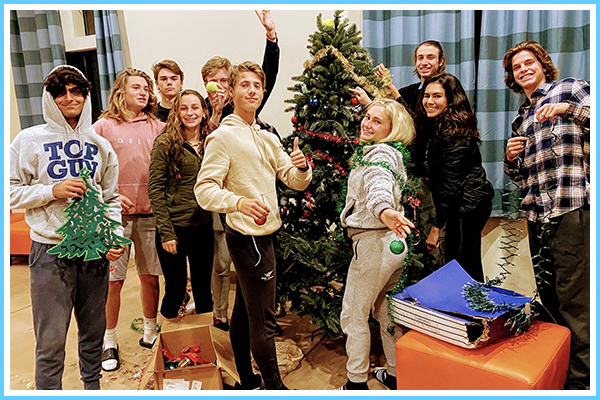 Weil Captains enjoy decorating the Academy Holiday Tree!
For More Information or to Register
Call Today!