Skip to Content
Best All Around High Performance Training Environment in America
Offering A World-Class Training Program
"Weil Academy offers the greatest full-time package of a World-Class Tennis Program plus the highest quality College Preparatory Academics plus the #1 Rated College Placement Program of any academy in the world! "
Mark Weil, Academy Founder, and Director
Weil Academy is currently accepting applications for Spring 2021. Click here to apply.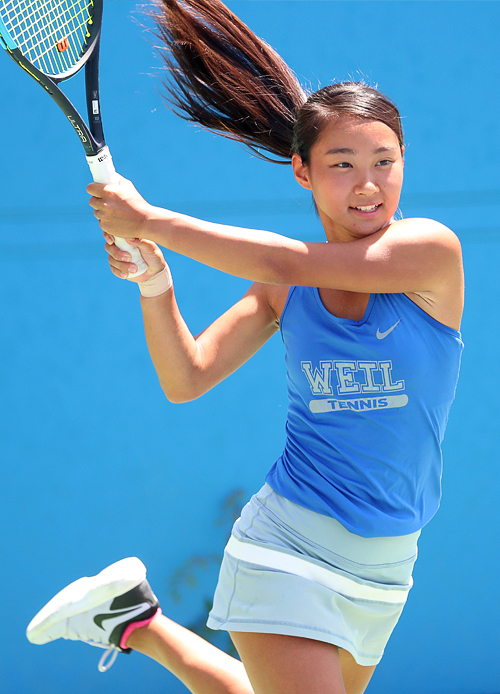 Weil Produces Results
Weil's world class tennis development programs combine professional caliber training environments, a fully accredited on-site College Preparatory school for grades 7-12 and, the most successful college placement program of any tennis academy in the world.  We improve our coaching and academic curricula on an ongoing basis to ensure we're offering the best high performance training programs for juniors anywhere.  Come to Weil, Play Amazing.
A passionate & committed International Coaching Staff to challenge you.
Motivated, competitive players to train with.
One-on-one attention
Competitive practice matches
Dynamic Fitness program emphasizing injury prevention and cardio superiority.
Effective Mental Toughness program
Individualized Tournament Schedule
Nutritional counseling
Coaches to travel with to every Regional, National & International tournament.
Our Edge
Blended together with visits to big-time college campuses like UCLA to see college tennis at its best, sparring with the world's best professional players at the BNP Paribas Open,
all overlaid with "team spirit". Weil academy offers a positive, healthy environment that makes student-athletes happier, able to learn & improve faster, and a have distinctive EDGE over players at other academies!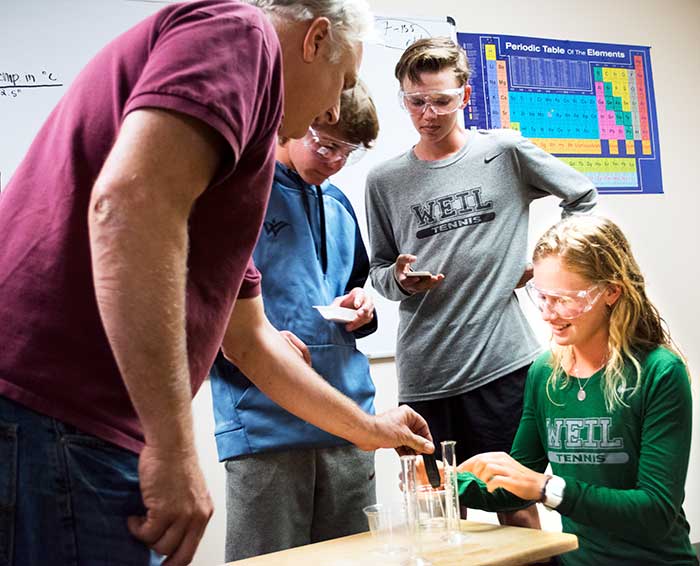 Weil College Preparatory Academics
Weil College Preparatory School offers our elite student-athletes a concise weekly class schedule of AP, Honors and College Prep classes designed to be efficient and effective academic preparation in a high quality, WASC accredited & UC Approved private school for US & International students (Grades 7 – 12).
Small Class Sizes
With Smaller classes (average class size of 8 students), a more personal highly focused educational environment, Weil's student-athletes receive the support they need to achieve admission into the most competitive US Colleges and Universities to study and play for the college tennis team.
Strong Support for International Students
For our International Student-athletes, our attention to English Language Development blended with our focus on college preparation, all of this makes Weil College Prep the perfect launching pad for Weil's elite student-athletes!
The #1 Rated College Placement Program of Any
Full-Time Tennis Academy in the World!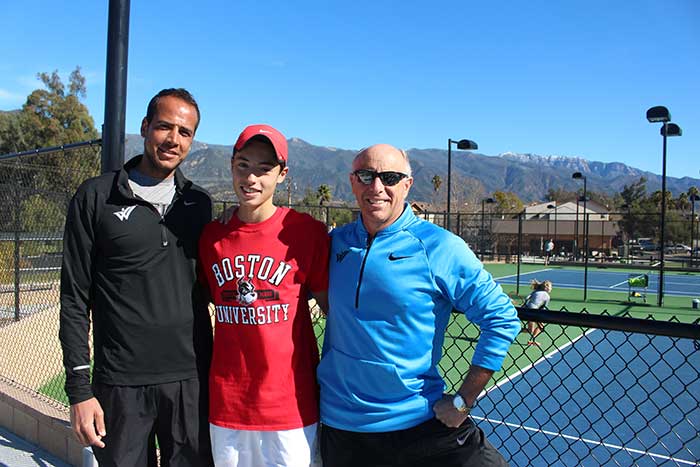 Weil's college placement results speak for themselves:
100% College Placement of Weil Graduates.
Over 400 Weil Graduates placed in the top-ranked Colleges and Universities.
#1 Rated College Placement Program of any Academy in the world.
Over $25,000,000 Million Dollars in College Scholarships.
Weil players playing and graduating from Stanford, Dartmouth, Duke, Georgetown, Johns Hopkins, Colgate, UCLA, USC, Boston College and many more, mostly on scholarship!
What the Full-Time Daily Schedule Looks Like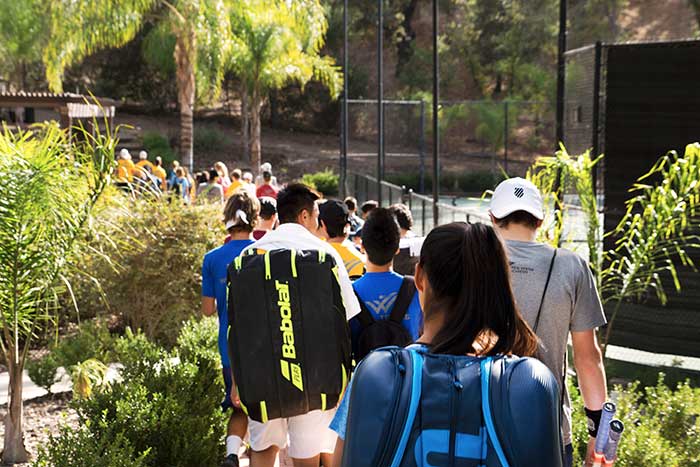 Monday to Thursday
6:45 AM to 8:00 AM: Breakfast
7:55 AM to 12:09 PM: Academic Classes
12:00 PM to 1:15 PM: Lunch
1:15 PM to 5:00 PM: Training Program/
Matches/Fitness
5:00 PM to 6:15 PM: Dinner
7:00 PM to 9:00 PM: Study Hall/
Teacher Office Hours
10:00 PM: Lights Out
Fridays
8:00 AM to 9:30 AM: Breakfast
8:30 AM to 10:00 AM: Science Labs
10:30 AM to 12:00 PM: All players train.
12:00 PM to 1:15 PM: Lunch
1:15 PM to 4:00 PM: Training/Practice Sets
4:00 PM to 5:30 PM: Dinner
6:15 PM: Players & Coaches depart for Tournaments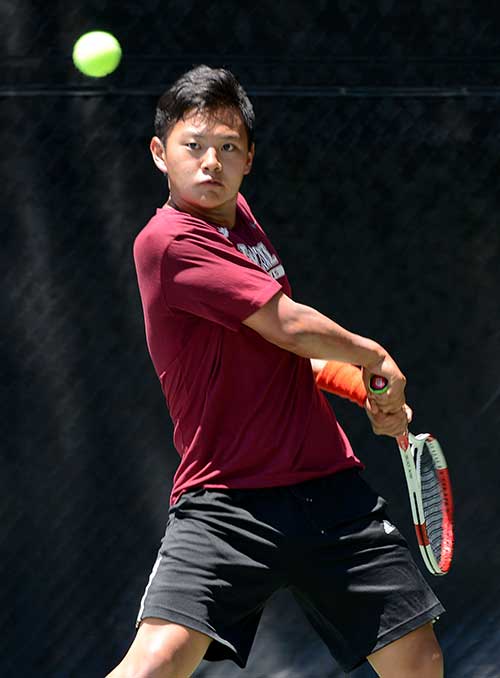 Weekends!
Thank God it's Friday!
Weil coaches and players travel to Tournament competitions all over Southern California to compete against the best Jr and Men's / Women's competition in the world.
Student Life
Boarding and Day Students live a high quality of life in tennis-rich Ojai, California as a member of a multi-national academy community,
sharing a well rounded boarding high school and competitive tennis experience that makes Weil Academy the best Academy to send
your child for full-time training, school and college preparation!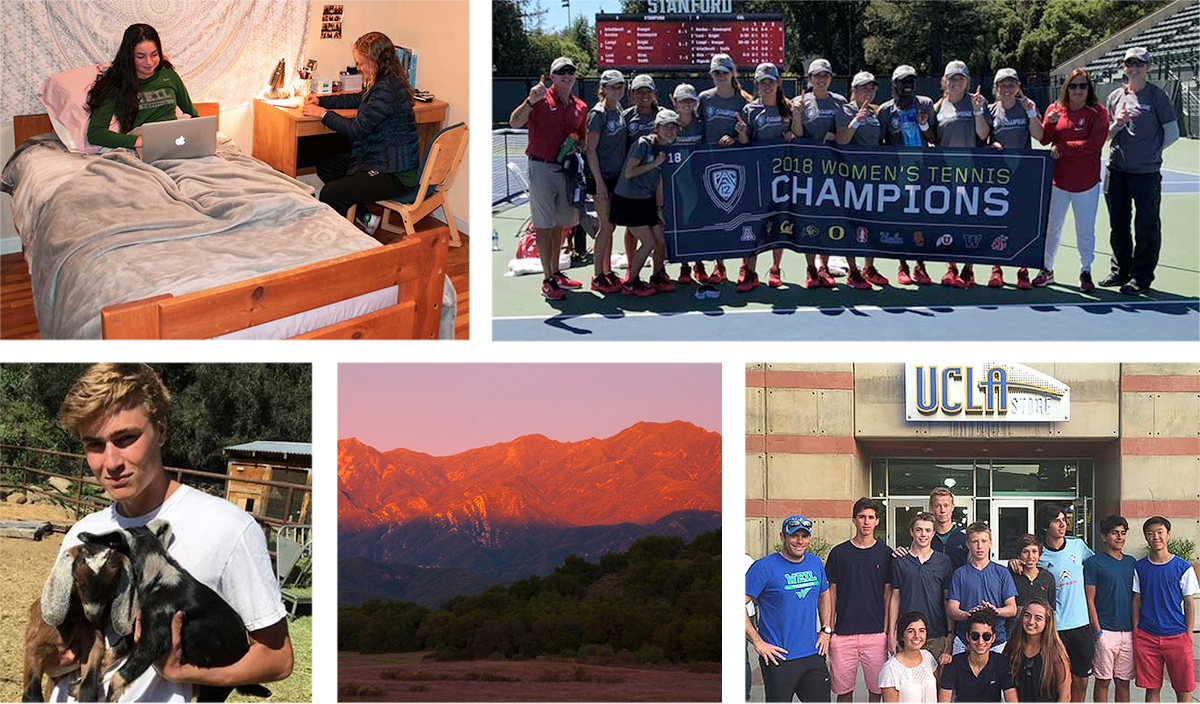 For More Information or to Register
Call Today!